CASCADE has been building pools for New Zealand Families since 1971 - NEARLY 50 years!

DEALER AREA LOGIN HERE


We are a three-generation family business that can build pools in most New Zealand urban and suburban places
We employ 21st Century designs to trap and contain Solar Heat from the sun - almost a "Solar Heated Pool" you might say
We also prefer non-chlorine pools that require a minimum of chemicals. Not all, but most. Almost 95% chemical free!
We build you a time-tested pool system that minimises tedious "pool chores" and has a comprehensive lifetime warranty
We build beautiful and enjoyable low maintenance pools that your family will love
Call us today or click the Button above for more information, Brochures or a Site Meeting and Quotation

HEAD OFFICE 134A MARUA ROAD, ELLERSLIE, AUCKLAND
AGENTS IN MOST NORTH & SOUTH ISLAND AREAS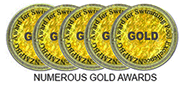 Visitor number



Reset 01.03.2016