CASCADE - WHY OUR POOLS ARE THE BEST AVAILABLE!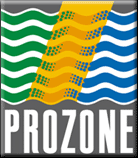 PROZONE UNITS ARE IMPORTED FROM THE USA
THE PROZONE PRODUCT KILLS 100% OF ALL KNOWN BACTERIA & GERMS
POOL WATER SO CLEAR AND SAFE - LIKE THE TAP WATER YOU DRINK!

SALT OR CHLORINE SYSTEMS STRUGGLE AT ONLY 65% EFFICIENCY
YOU CAN REST ASSURED YOUR FAMILY WILL BE PROTECTED WITH PROZONE!




CASCADE PROMOTES LESS CHLORINE IN YOUR POOL
95% CHLORINE-FREE SWIMMING AS MUCH AS POSSIBLE !

NO MORE STINGING EYES
NO MORE CHLORINE SMELL
NO MORE CHLORINE ALLERGIES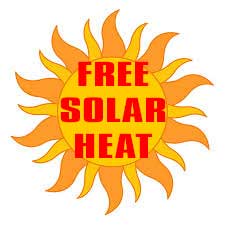 FREE HEAT?
CASCADE POOLS ARE ENGINEERED SPECIFICALLY TO RETAIN THE FREE HEAT FROM THE SUN (THAT OTHER POOLS WASTE)
TO MAKE CASCADE THE WARMEST POOL AVAILABLE!
NO OTHER POOL COMPANY DOES WHAT WE DO!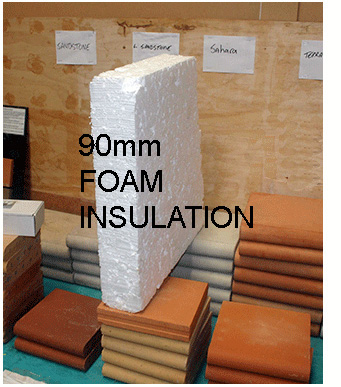 INFILLFOAM
90mm BLOCKS OF STYROBECK
RECYCLED REFRIGERATION FOAM

KEEPS THE FREE HEAT FROM SUNLIGHT IN YOUR POOL!

THE WARMEST POOLS ON THE BLOCK!
WARMER THAN ALL THE OTHERS!




NOT ONLY KEEP THE HEAT IN THE POOL, BUT THE INFRARED HEAT RAYS FROM THE SUN PENETRATE THROUGH TO HEAT THE TOP LAYER OF YOUR CASCADE POOL!
LOWER HEATING COSTS, HAPPIER CHILDREN, HAPPY FAMILIES!



BY ABGAL INDUSTRIES AUSTRALIA
THE BEST FINISH FOR YOUR KIDS:
SMOOTH, NON-SLIP AND DURABLE!
THE AMAZING AQUAGENIE SKIMMER SYSTEM.....

THE AQUAGENIE COMBINED WITH PROZONE ACTIVATED STERILE OXYGEN SYSTEM IS STREETS AHEAD OF OUR COMPETITION
COMPLETE WATER CIRCULATION IS OUR GOAL - AND AQUAGENIE DOES IT!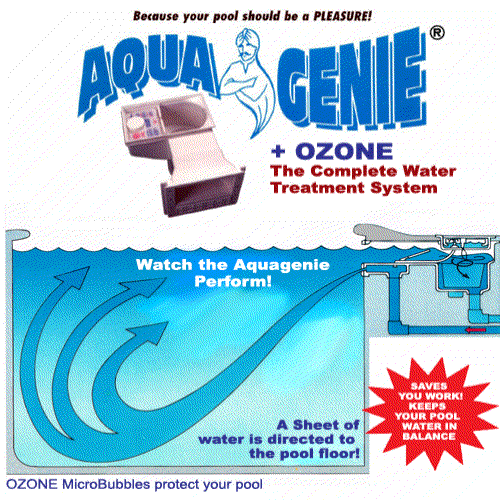 LONG LASTING SWIMMING POOLS!
LOW MAINTENANCE AND DECADES BETWEEN UPGRADES!



LIFETIME EXPECTANCY OF 50 YEARS ON THE POOL STRUCTURE

CONCRETE POOLS CERTAINLY LAST THE DISTANCE!

USING PREFABRICATED CONCRETE FORMERS CUTS INSTALLATION TIMES DOWN TO DAYS .... NOT WEEKS, OR EVEN MONTHS IN SOME CASES!


THAT'S WHY WE CALL THIS OUR "ULTIMATE" POOL RANGE!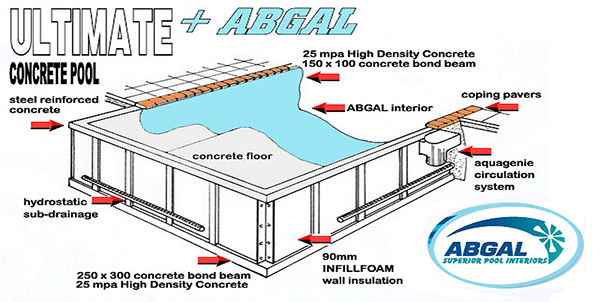 HIGH STRENGTH 25mpa SHOTCRETE IS USED - CONCRETE STRONGER THAN YOUR DRIVEWAY!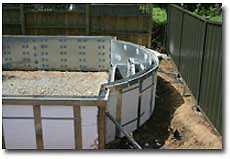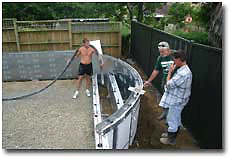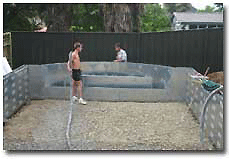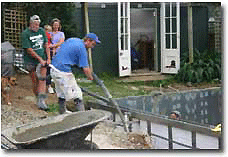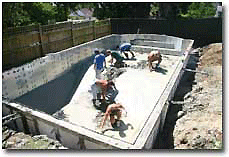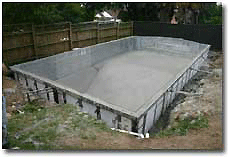 INFILLFOAM COMMERCIAL GRADE WALL INSULATION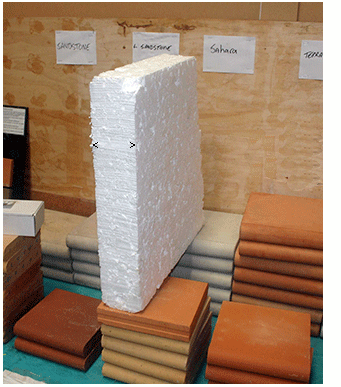 Blocks of recycled refrigeration and Styrobeck insulation foam in our pool walls:

90mm thick! Nothing skimpy about Cascade!

Structural Reinforced Concrete,
Polymer Plastics and Thermal Foam Insulation for great strength, heat retention, low running costs and high durability
We have designed our pools to use Solar Energy for pool heating, and Activated Oxygen for pool water sterilisation: the best combination for a minimal chemical pool with water so pure you can drink it!
WE FIT THE BEST POOL RECIRCULATION DEVICES IN THE WORLD - THE AQUAGENIE!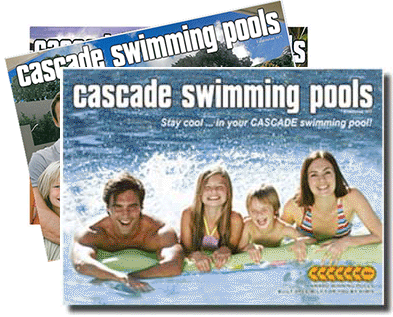 CLICK ON BROCHURE (TOP TABS)
WE WILL SENT YOU A NICE COLOUR PICTURE BOOK OF OUR POOLS.


CHOOSE A POOL SHAPE, OR TELL US WHAT YOU WANT, WE'LL MAKE IT!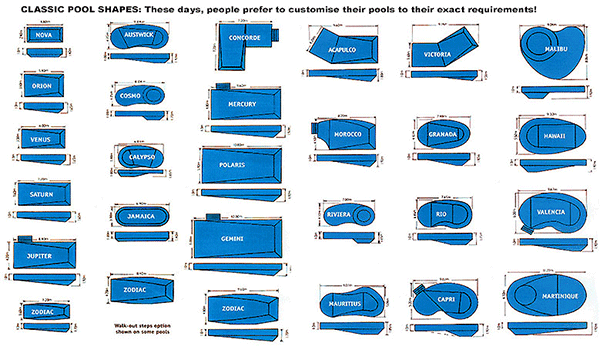 Back in the 70's Kidney and curved pools were popular
These days, people prefer the clean lines of rectangle pools which we make to order

Swimlane pools are quite popular - we can make them any width, length and depth

ALL SIZES ARE THE INTERNAL WATER SIZE - NOT THE OUTSIDE MEASUREMENTS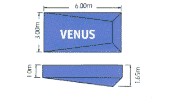 VENUS model
3.0 x 6.0 = 18 Sq M
This size is OK for 2 to 3 adult swimmers
Is not big enough for the average family when they grow up
and become "Adult Size".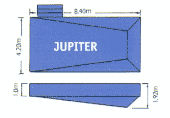 MARS/JUPITER models
4.00 X 8.00 = 32 Sq m
4.80 x 8.40 = 40 Sq m
These size pools are great for 8 adult size swimmers
Such as you might have a few friends over for a poolside BBQ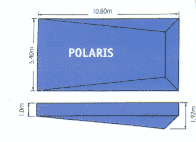 EUROPA/POLARIS models
5.00 x 10.00 = 50 Sq m
5.40 x 10.80 = 60 Sq m
These size pools are great for 12 - 14 adult size swimmers
Great for entertaining lots of friends at a 'Pool Party"
But these pools might be "on the large size" for a suburban family home!
OUR AMAZING AQUALUX WATERPROOF MEMBRANE GIVE YOU DECADES OF USE
AND UNLIKE OTHER POOL TYPES, CAN BE REPLACED IN ONE OR TWO DAYS (IN 30 YEARS TIME!)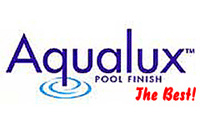 WE EXPECT 25 TO 30 YEARS LIFETIME FOR OUR AQUALUX INTERIORS

AND IT CAN BE REPLACED IN A COUPLE OF DAYS FOR A
NEW LIFETIME OF SWIMMERS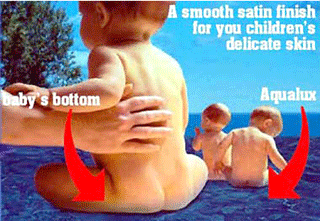 SMOOTH? TOUGH? - YOU BET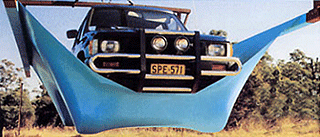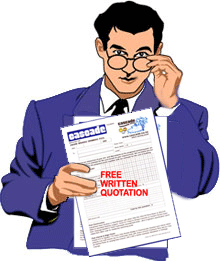 CLICK ME
WHAT'S THE BOTTOM LINE?
__________________________________________________________
THE BOTTOM LINE IS THIS:
WE ARE AN ESTABLISHED FAMILY BUSINESS WITH HISTORY THAT STRETCHES BACK TO THE 1970'S.

WE BUILD VERY NICE POOLS FOR VERY NICE FAMILIES.

WE CARE ABOUT THE ENVIRONMENT AND USE RECYCLED MATERIALS WHERE POSSIBLE.

WE CARE ABOUT YOUR WELLBEING, SO WE DON'T USE MUCH CHLORINE OR OTHER POOL CHEMICALS.

WE LIKE SAVING YOU MONEY, SO THE POOLS ARE INSULATED WITH 90mm OF RECYCLED REFRIGERATION FOAM.

THE AQUALUX INTERIORS HAVE PROVED OVER 47 YEARS TO BE THE BEST POOL INTERIOR AVAILABLE.

WE DO ALL OF THIS FOR A SIMILAR COST TO AN IMPORTED FIBREGLASS POOL.

WE ARE THE BEST

- SO WHY WOULDN'T YOU BUY A CASCADE POOL?