POOL INFORMATION

QUESTIONS YOU SHOULD ASK A POOL BUILDER
... BEFORE buying YOUR home swimming pool

What sort of Guarantee do they offer?


A few pool companies seem to be giving misleading indications of how durable their product is likely to be.

New Zealanders are protected by the Consumer Guarantees Act, which says a product must have a lifetime "Fit for purpose" that is relative to the price you paid: so "less cost - less warranty", and as "Lifetime" is a non-specific term unless combined with a known item or creature, it is otherwise meaningless in terms of their "Fit for purpose" expectation.

To many Kiwis, the word "lifetime" naively means "forever" or at least as long as a "normal human lifetime"

Unfortunately, the lifetime expectation by the Purchaser is often completely different from the intentions of the Seller: Unless the term "lifetime" is specifically explained, telling you that some items are "guaranteed by the Manufacturer" is simply incorrect and misleading: In New Zealand, the "Guarantee" must be provided by the person from whom you purchased to goods.


Be absolutely clear what the Seller's intention of "Lifetime" actually is and what is included. And get it in writing!
Cascade's 50 year history affords us confidence in our 50 YEAR LIFETIME "expectation for the concrete shell, and 25 YEAR LIFETIME expectation for the pool interior finish providing our instructions of correct maintenance for these products are followed..


Are they a Member of the Pool Industry Association?

Cascade staff and installers are Builder Members of the NZ Pool Industry Association.
Dealing with pool people who are NOT MEMBERS of a Trade Association, leaves you with no-one to talk to if things go pear-shaped. Association Members must be Experienced, meet a Strict Standard of Workmanship, and Financial responsibility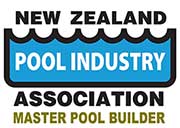 Pool Builders who belong to their Trade Association show responsibility to their Clients and Swiimg Pool Industry. Check out the NZ Pool Industry Association Inc. by clicking their Logo (above)..

What kinds of after-sales services do they offer?

Cascade's commitment is a prompt response to Client contact by phone or email, and assistance with all issues or questions that may arise with the pool, including unlimited on-site training sessions for new pool owners and education about how much easier a FRESHWATER pool is to operate than all the others.

Are they Specialist or Certified pool installers?

Many CASCADE pool builders have completed the NZPIA Diploma in Pool Technology Course plus all of our installers are Certified Builder Members of the NZPIA as well as being comprehensively trained and Certified by Cascade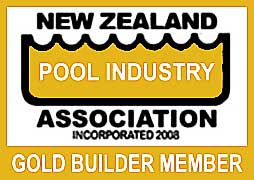 What kind of water sterilisation do they recommend - many say that SALT is good?



Salt systems, WHILE POPULAR create HIGH pH, HYPOCHOLORITE BLEACH PLUS NASTY HYDROXIDES in the pool WHICH REQUIRE ADDITIONAL POOL CHEMICALS TO MITIGATE.

THESE DEVICES and are outdated by more than 50 years progress in the field of home swimming pool sanitisation:
Look here: http://www.cascade.co.nz/SaltWater2009.htm

We strongly recommend ozone!

What iS ozone, and how does it work?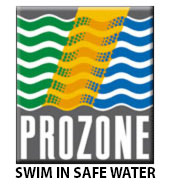 ozone is SOMETHING BETTER:

iF YOU LIVE IN A CITY OR LARGE TOWN, YOUR WATER SUPPLY WILL BE TREATED WITH OZONE - ALSO KNOWN AS O3 or "ACTIVATED OXYGEN" BECAUSE IT KILLS ALL KNOWN PATHOGENS AND BACTERIA - SOME OF WHICH EMANATE FROM THE REAR END OF BIRDS
Cascade's EXCLUSIVE Aquagenie/Prozone water sterilisation system is streets ahead of all the others.

MANY pool companies still use FIFTY-YEAR OLD TECHNOLOGY i.e. Chlorine and/or other Salt Water systems that only account for 65% sterilisation, and do NOT kill Cryptosporidium, Giardia or other CoronaVirus: common air-born bacteria types that can affect your family of swimmers.

With OZONE, there are no more "Chlorine Smells", bleached swimming suits, green hair, having to shower after each swimming session,
or constant pH corrective chemical costs!
Simply Swim in Chlorine-Free Water!

Are their pool designs up-to-date and produceD by a Reputable Structural Engineer?
CASCADE'S STRUCTURAL ENGINEERS MH Design Limited for nearly twenty years have Designed AND Engineered more than TWO THOUSAND 21ST CENTURY Cascade SOLAR HEATED FRESHWATER pools - ADDING TO OUR PREVIOUS SEVEN THOUSAND CLASSIC MODEL POOLS MAKING A TOTAL OF NEARLY TEN THOUSAND CASCADE SWIMMING POOLS!

Do their pool designs take advantage of New Zealand's unique weather conditions?
Yes, in conjunction with MH Design Limited Cascade's advanced SOLAR HEATED FRESHWATER pools are the only ones that take advange of our long sunny periods by fully insulating the pool to trap the sun's heat for the warmest pools on the block - which means the longest swimming season of all the others!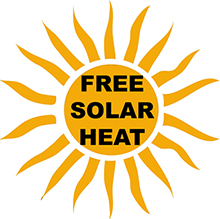 Do they have an itemised and clear English Sale & Purchased Agreement?
Cascade has a comprehensive Approved Agreement that spells out everything that we (you and us) agree on, and what will be performed by each of us. Not much Legal Jumbo - just straight-forward Terms and Conditions

Do their Payment Terms include a LARge Deposit - LIKE $15,000 ?

Cascade does not agree with pool companies taking large deposits when no work has been, or will not be, done immediately: We have a NO DEPOSIT system, where nothing is paid on the pool construction UNTIL THE WORK START STARTS, and our Progress Payment schedule is equitable to both sides (i.e. neither side has the advantage over the other).
Some costs (i.e. Engineering Design and Council Fees) are due "up front" but these are minimal.

Where can I see Customer References or Testimonials?
Click this link:

http//www.cascade.co.nz/TestimonialsR1.html



Are they able to you show their past client's pools?


Cascade will find a client's pool close to you that matches your desires, and in most cases, our pool owners are fine with us bringing a prospective client to talk to them and discuss their "pool experience" with Cascade



Have they mentioned the "Hidden Costs" that might not be budgeted for?
A reputable pool company will inform you of all the potential pool project costs at the initial quotation stage - not just the pool – and there are many items that are not "EXTRAS" but "REQUIREMENTS" that could be extra 'hidden cost' cost items. Here are a few:

Excavation & Soil removal, and possibly delivery and crane costs for fibreglass pools may not be included on the quote. Compliant Pool Fencing is essential before filling the pool, and the Council will not sign off the Building Approval until the pool fence and backwash drainage are inspected.

A concrete slab for the pool filtration and associated equipment is needed - and of course sufficient available water to fill the pool. Separate to the backwash line (where fitted) adequate site drainage is essential to guard against hydrostatic flooding which could catastrophically damage some pools.

The written swimming pool quotation should typically include standard features such as a water Skimmer/Filter recirculation system, some form of water sterilisation, a pool cover, LED pool lights, and a pool water heater of some sort. Some pool companies may include an Automatic Pool Cleaner at no extra cost.


Then there are the Council Compliance Costs: A Site Survey may be requested to locate Boundary Pegs, a Current Certificate of Title, Drafting of Site Plans, Engineering design and structural calculations, then Producer's Statements PS1, PS2, PS3 & PS4 required by most Councils - as well as their own Fees for processing the Applications and providing the Building Approval. In complex pool installations and landscaping, a Project Manager is required, but not commonly.

Underground issues, like unstable ground, uncompacted fill, hitting rock, ground-water ingress, inconveniently located sewer and storm-water pipes, and other underground obstacles will require budgetary consideration. Usually, separate quotations will be required.

These all add up!

Make sure that EVERY COST is disclosed and up front, and if possible either quotations or Estimates are provided so you can include them in you budget. Nevertheless, there may be times that unexpected costs are incurred that either your or the pool builder anticipated



Will the pool builder handle the others involved in having a pool built, like the Council?


Cascade will take care of these requirements:

Arranging and negotiating excavation and soil removal quotes, fencing and decking or concrete paving quotes will be organised by Cascade on your behalf. A Project Manager is sometimes required, but most people are capable enough to make a few follow-up telephone calls, once the agreement over responsibilities are in place.