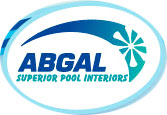 1. Top Layer
2. Print Design
3. Aqualux Film
4. Bottomn Ply
5. Bottom Lacquer
With a Pool Shell life expectancy of FIFTY YEARS, and the Abgal life expectancy of TWENTY-FIVE YEARS or more you will never have concerns about big repair bills in the forseeable future!

A REPLACEMENT INTERIOR CAN BE FITTED IN JUST ONE DAY!

We have installed more than 12,000 Aqualux pool interiors since 1971
WE KNOW THEY ARE GOOD!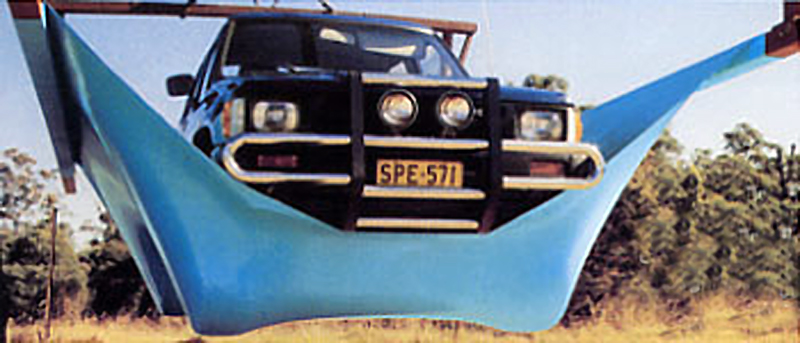 TOUGH? - YOU BET!
Unretouched actual photo!
Using marble patterned prints based on solid colors will produce a different look to your swimming pool ........................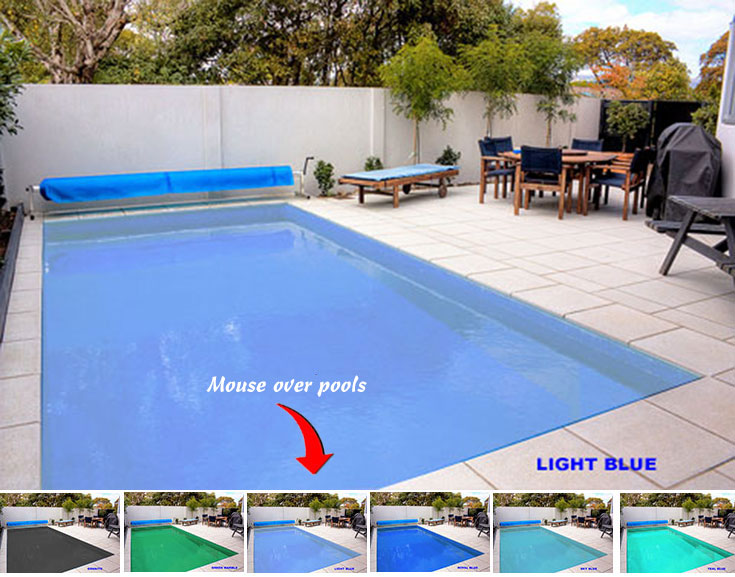 This pool (below) won the TOP PRIZE in Australia for a Residential Swimming Pool - complete with its AQUALUX interior!

THE AMAZING AQUAGENIE WATER TREATMENT SYSTEM

The ULTIMATE WATER TREATMENT Plant!
No one wants that awful "chlorine smell" or by-products like Caustic Soda being made in their pool!
That's what happens in a "chlorine pool" - made by a SALT CHLORINATOR!

Standard Equipment with every ULTIMATE DeLuxe model swimming pool!
Protect your children's health - AQUAGENIE + ACTIVATED OXYGEN ... the NATURAL way to sterilise your pool water
good enough to drink! (try THAT with a chlorine pool!)
The amazing AQUAGENIE ® Skimmer/Water Balance System:
Complements the OZONE "activated oxygen" water purification system
Standard with your Cascade ULTIMATE De Luxe swimming pool!
The Aquagenie is EXCLUSIVE to CASCADE POOLS
Keeps your pool clear of leaves and floating debris!
No more tedious pool vacuuming or expensive pool cleaning devices!
Ejects Ozone Microbubble to the pool floor where they gently float to the pool surface
WATER SO CLEAN AND PURE THAT YOU CAN DRINK IT!
Try THAT with a "Salt Water" pool!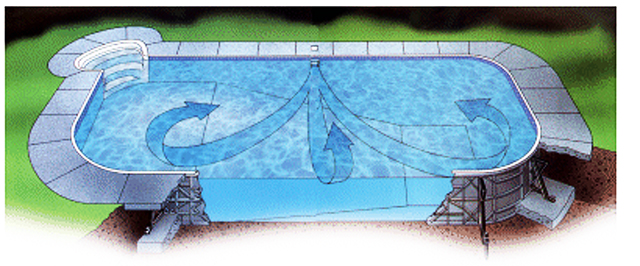 The Aquagenie is designed to pump PURE WATER throughout your ENTIRE POOL - not just through a nozzel or two!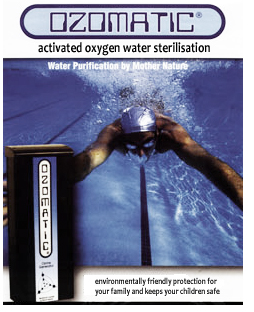 Activated Oxygen (Ozone) Ozone occurs naturally in nature and eliminates the need for almost all Chlorine in your pool, while keeping your family ten times safer than chlorine or salt pools!

The Aquagenie "pool housekeeper" promotes far lower chemical use, far lower running costs, almost eliminating the tedious weekend work vacuuming your pool to keep it looking nice!

No other pool company offers you so much value in the swimming pool and equipment included as standard as we do with our pools
The amazing AQUAGENIE Skimmer/feeder system:

To complement the Activated Oxygen (Ozone) water purification system that comes with your Cascade ULTIMATE swimming pool! The Aquagenie is EXCLUSIVE to CASCADE POOLS!
WHAT A WINNING COMBINATION!
CASCADE SWIMMING POOLS INFORMATION PAGE

An Amazing Device - the HEAT PUMP - Heat from Mid Air!




How do they 'Magically' extract pool heat from mid air?

Check out the Filermaster Heat Pump range

Look at the alternative product from Oasis